Helping Students Feel at Home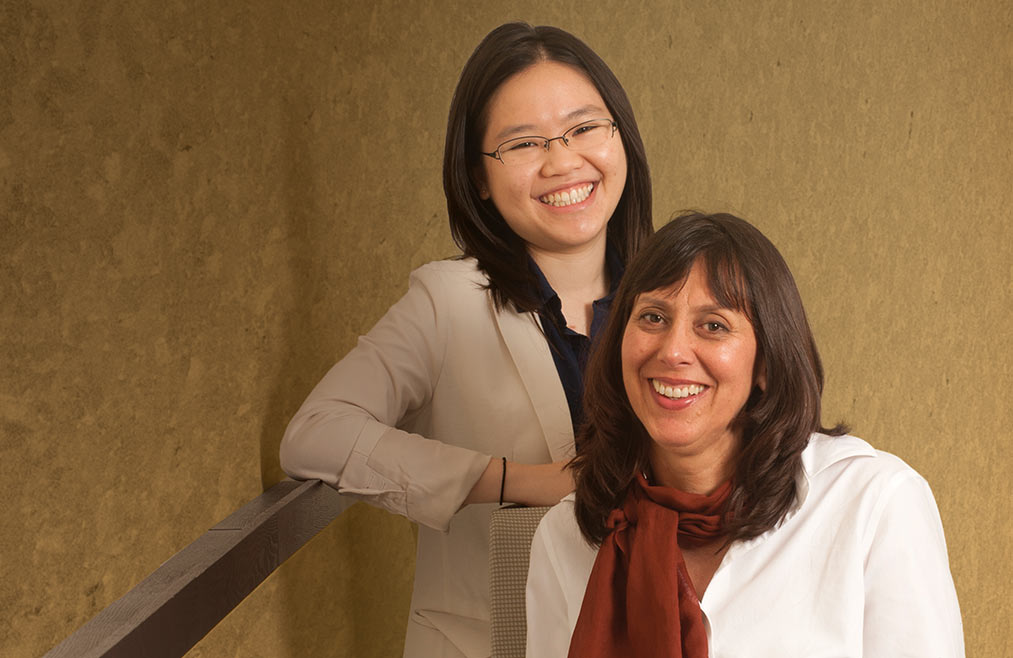 Mai Vy Nguyen and Moira Delgado welcome students from a world away and help them become more at home at UC Davis. Through the Global Ambassadors program, they train and support students to mentor new international students.
From Saigon, Nguyen transferred to UC Davis from San Jose State University. "I was so lost when I first came to campus, and I didn't know anyone," the economics major said. "The Global Ambassador program was the platform for me to break out of my comfort zone and get to know people and the campus."
Delgado, who guides the mentoring program as the outreach and program specialist at Services for International Students and Scholars, became a role model for Nguyen. "She really understands and values individual personal experiences and struggles," Nguyen said.
First a mentor, the senior now helps lead other mentors. Trained in the spring, the mentors take a class in intercultural and mentorship skills. Some — including continuing international students — already have international and cross-cultural experiences, speak multiple languages and come from diverse backgrounds. Others want to expand their cultural competency as they befriend international students.
This year, 28 mentors are matched with 132 incoming international students. They begin communicating in the summer. As a mentor, Nguyen first met her matches at a fall dessert social. "It was very exciting," she said. "We could finally put faces to names."
In addition to offering friendship and helping the new students navigate university life, the mentors organize activities to help them explore the Davis area and learn about American customs and celebrations.
Delgado said the mentors are making a difference in the lives of their fellow students. "I'm here to serve as a guide, but it's their program," she said. "I'm really proud of what they've done."