Life-Changing Lessons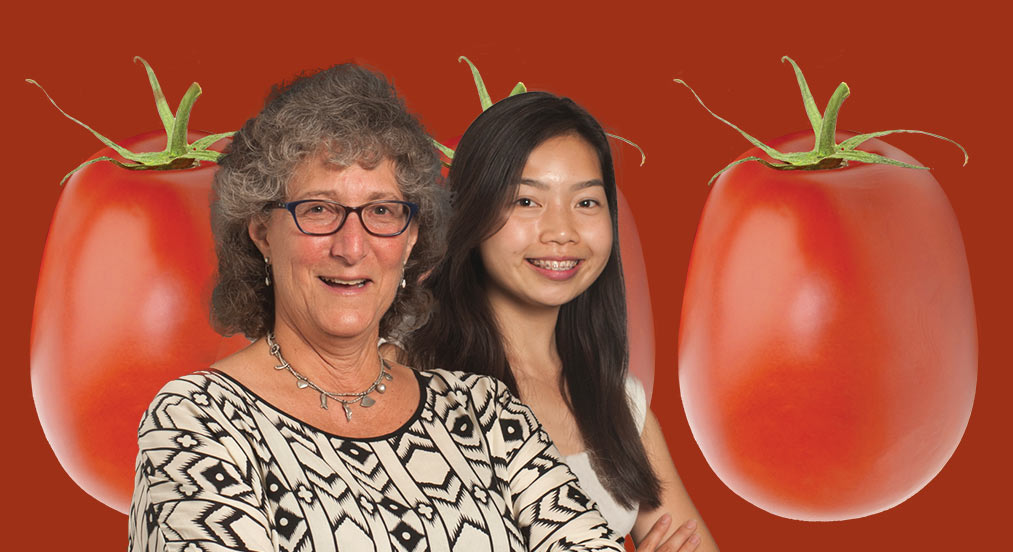 Even when she's not in the classroom, everything UC Davis entomology professor Diane Ullman does is a lesson.
Student Michelle Kwok, a sophomore biotechnology major, is being mentored by Ullman and says working in the lab with her is always enlightening.
"Whenever we have a question or a problem she explains it in an alternative way that is really clear," Kwok says. "While she's helping you, it's also a lesson—it's always really encouraging."
Kwok has been working with Ullman since fall 2013 and initially was only qualified to wash glassware. The professor has helped her expand her knowledge, and she was soon performing her own experiments.
The two are currently researching the Tomato spotted wilt virus, and how thrips, a tiny insect, transmits the pathogen to plants. Ullman hopes to find a way to stop the virus from spreading with the aim of safeguarding crop production in the United States and elsewhere.
"I'm very passionate about solving this problem because it makes a difference for people by making sure they have enough food to eat," Ullman says.
Ullman says seeing Kwok work inspires her for the future generation of scientists. The professor and student share a passion for the beauty of the UC Davis campus, and for using science to change the lives of people around the world.
"Michelle asks really insightful questions, and it's obvious that she really cares about the work and how to do high-quality science."