Always serving bravely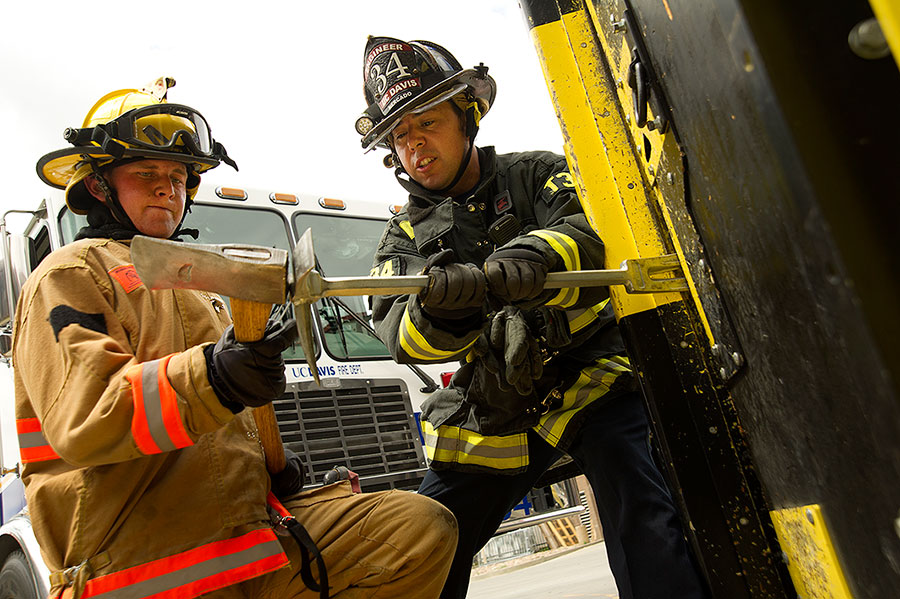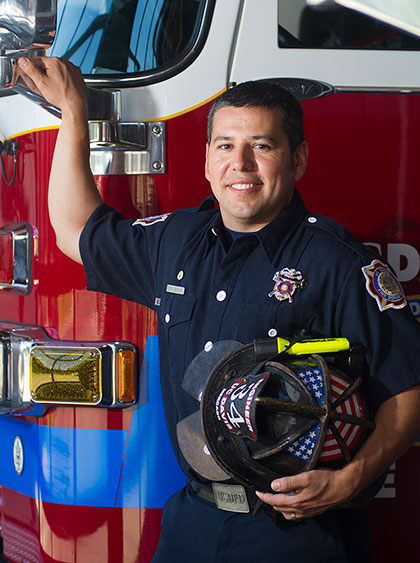 In 2007, Cess Mercado '02 was maneuvering amidst chaos. As a member of the U.S. Army Reserve and a trained firefighter, this 28-year-old suddenly found himself the caregiver to America's bravest soldiers fighting a long war in Iraq. As he became the symbol of hope for the suffering and wounded, Mercado himself knew that his journey, humbly begun in the small agricultural community of Dixon, Calif., was taking him to greater heights than imagined.
From seemingly impossible dreams of a college degree, Mercado's student years at UC Davis are marked in his legacy of not only excelling in his major — exercise science — but also serving the UC Davis Fire Department as a student resident firefighter. Only two UC schools allow students to serve in this capacity, and Mercado blazed a trail here that has created opportunities for students who followed.
This war veteran and proud Aggie now serves his alma mater as the lead trainer in that very same student firefighter program. His journey has come full circle — from dreaming about how UC Davis might help him achieve dreams, to building a legacy of new dreams for a fresh talent pool of students.