Student Support from the Heart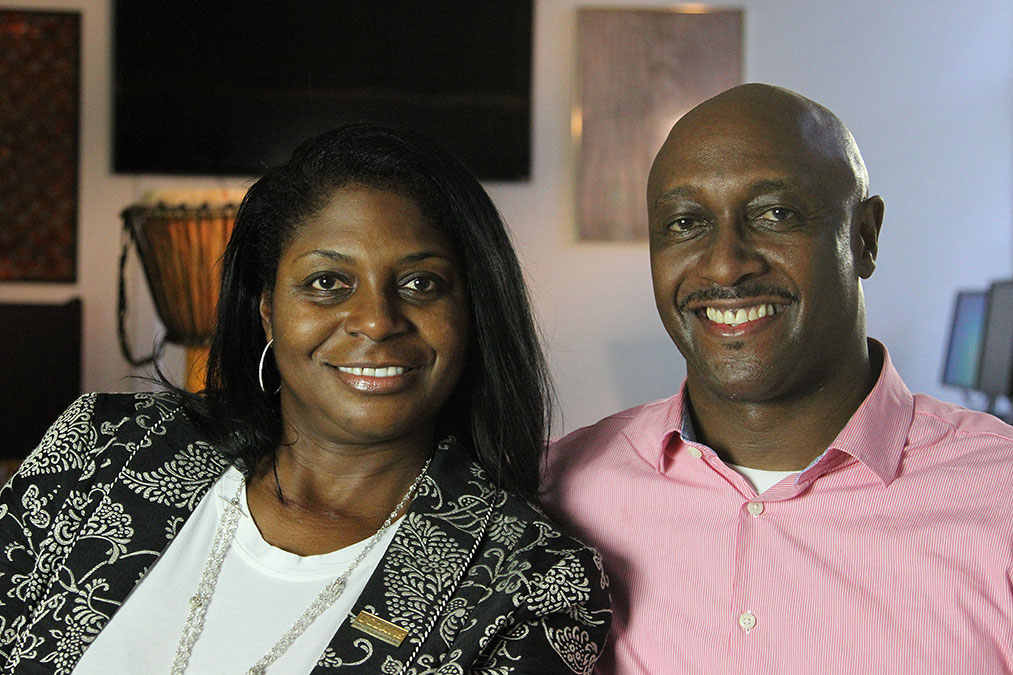 Darryl and Lois Goss believe that greatness comes from stretching to achieve excellence in all that you do — and having the right kind of support to stretch. It is a philosophy that the couple cultivated as students at UC Davis.
Darryl, president of Sigma-Aldrich Corporation's microelectronics manufacturing unit, experienced a life-defining moment as a student-athlete playing football under College Football Hall of Fame Coach Jim Sochor. During one practice, Darryl stretched to make a catch.
"Coach Sochor came over and said great players make the tough catch all the time…He was talking about the expectation of greatness. And that you do it all the time. Not when it's convenient," he said.
Lois stretched beyond her comfort zone as a freshman.
"The size of the campus was intimidating, but I was surprised by the number of people that were really rooting for me to not only get to UC Davis, but to be successful and to graduate," she said.
Looking back at the network of support they received as students, the Gosses are inspired to pay it forward. Concerned by the decline in state funding for higher education, the couple supports several undergraduate scholarships, including ones for student athletes and African American and African Studies majors.
"Student support is where our heart is," explained Lois.
The Gosses credit their success to their Aggie education, and to the support that made it possible.
As Darryl put it, "Anyone who has achieved anything has received help from someone. This is our chance to give back."