Expanding Worldviews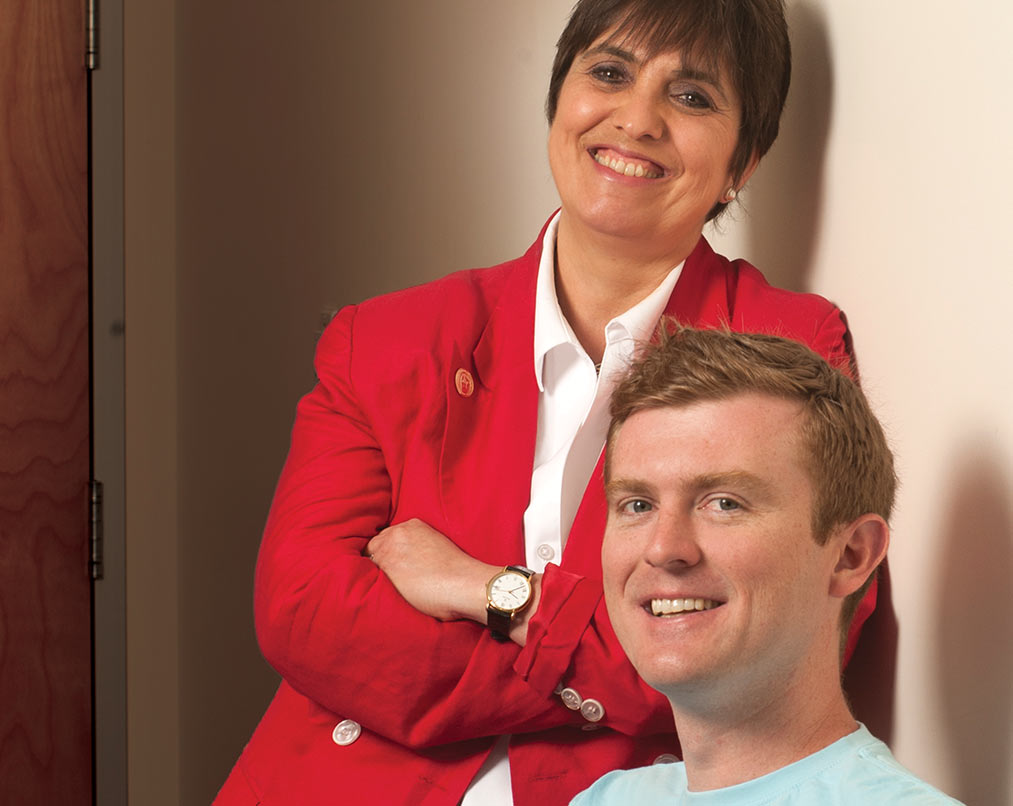 Aliki Dragona has two academic loves — teaching students how to write and her study-abroad course in Greece.
She views both as a means to help UC Davis undergraduates develop skills for discovery and success, and to further peace in the world.
"The Greek idea of mentoring is that you help students succeed not just professionally, but as a human being," said Dragona, who was raised in Athens. "I hope to mold their character and lead them to do good."
For the last 15 years, the continuing lecturer has led undergraduates on a four-week exploration of Greece's culture, history and literature in her summer class, "Travelers in Greece." She developed the course to teach students about contemporary Greece using the ancient past.
Recent graduate Ryan Stevens first met Dragona at an information session about the program and decided to enroll. He found the experience life changing.
"You're thrown in with 23 people you don't know for a month," said Stevens. "You get to know them on a different level, and you also learn about yourself."
Stevens fell in love with the Greek people, especially their emphasis on family and appreciating the little things in life.
"Aliki taught me that experiencing the world is not about sitting by a hotel pool," Stevens said. "There's so much history in Greece, and connecting with its people makes that history come to life."
Since his return, Stevens finds he is much more reflective of his actions and wants to give back to others. The Tracy native hopes to become a professor and teach, opening doors for students the same way Dragona did for him.
"There are many smart professors, but Aliki pairs her intelligence with a big heart. If you don't do that, what's the point of knowledge?"
On the home page: UC Davis instructor Aliki Dragona takes her students to see Greek theater as part of their study abroad. (Angela Ngai/photo)