Taking Root in Plant Research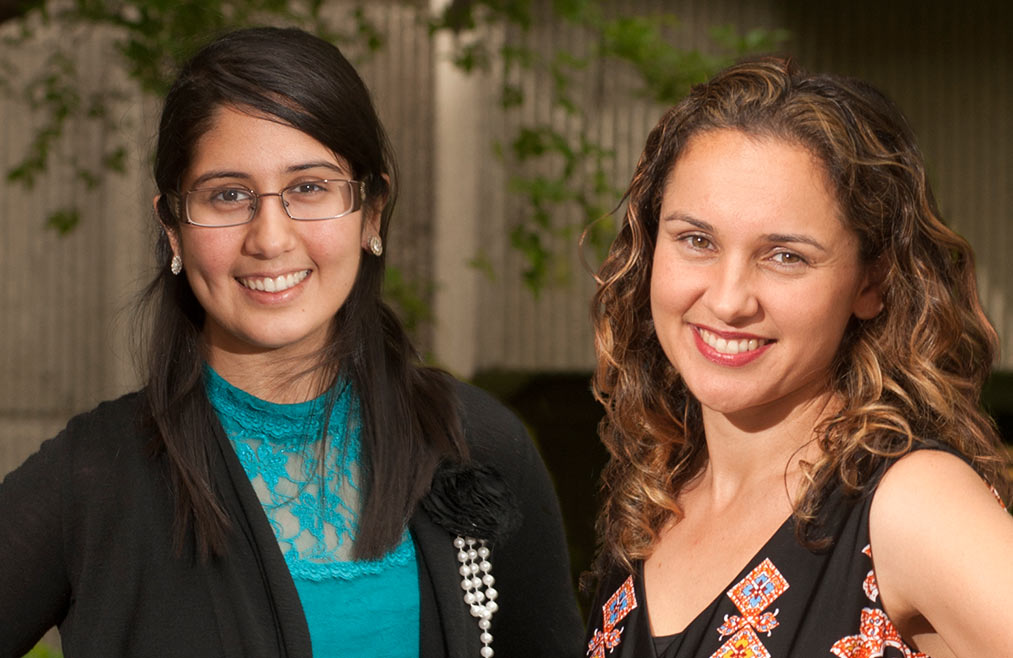 How can certain genetic relationships in crop plants contribute to a sustainable future for agriculture? A UC Davis professor and student are working together to find answers.
Siobhan Brady, associate professor of plant biology, has been mentoring senior Jasmine Garcha since her junior year. Garcha conducts undergraduate research in Brady's lab at the UC Davis Genome Center, observing how genes regulate root development in tomatoes. In the process she is learning about the complex interactions that take place within plants, and their impact on our lives.
"I hope that my work plays a small role in better understanding the microscopic processes that make up the world around us," says Garcha, a biological sciences major. "I also hope to inspire future students to take up research—not only do you learn a lot, but it's also really fun."
Brady says Garcha demonstrates a rare enthusiasm and motivation, and a quiet confidence.
"Certain genetic relationships that she had to understand were becoming quite challenging, but she kept at it," Brady says. "She identified a research conference at Harvard for her to present her research, and together we made this opportunity happen."
Garcha says being mentored by her professor has led her to think more critically and helped her gain more confidence in her abilities.
"I couldn't have asked for a better mentor to work with than Dr. Brady," Garcha says. "She is truly inspirational as a mentor, scientist and professor."