Support During Tough Times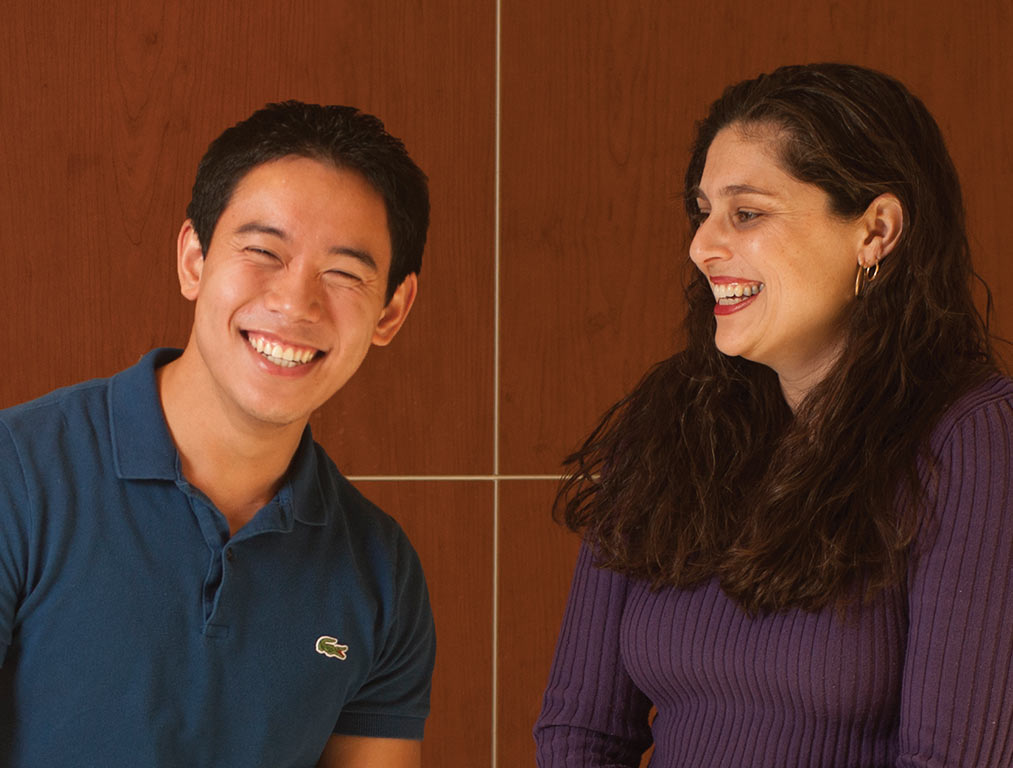 Growing up, Chinsin Sim didn't have a lot of luxuries and had a hard time focusing in school. Money was always a challenge. His parents were Cambodian refugees who did not speak English well, but they tried to help him with his studies. A first-generation college student, Sim has worked part-time while going to school since he was 16 years old.
Though he's no stranger to struggle, Sim might not have stayed in school if it weren't for UC Davis alumna and staff member Stephanie Fallas. He turned to his undergraduate student adviser when money problems and family crises were taking a toll on him during his first quarter at UC Davis.
"She glanced over my transcript, said she knew this wasn't my typical work ethic, and assured me that I was going to get back on my feet. Instead of putting me down, she motivated me. After that quarter, I got off of academic probation and have been raising my grades ever since." Graduate school, which was not an option two years ago for Sim, is now within reach.
In fact, he landed an internship at Intel, where he is supervised by UC Davis alumna Christina Chin. She continues to motivate and mentor him to succeed at work and at school -- one more example of the network of support that comes from being an Aggie.
Fallas commends Sim for his amazing hard work, dedication and sheer will to succeed. "But I'm lucky enough to work with more than 600 amazing students in my role," she points out. "They all stand out to me in their own way."
When asked about her legacy at UC Davis, she says that's for others to decide. "I just focus on helping one student at a time."
"I want to inspire other students with unforeseen difficulties to never give up," Sim emphasizes. "I've been there and I know it hurts. I know how hard it is to keep going."