One Piece of a Larger Whole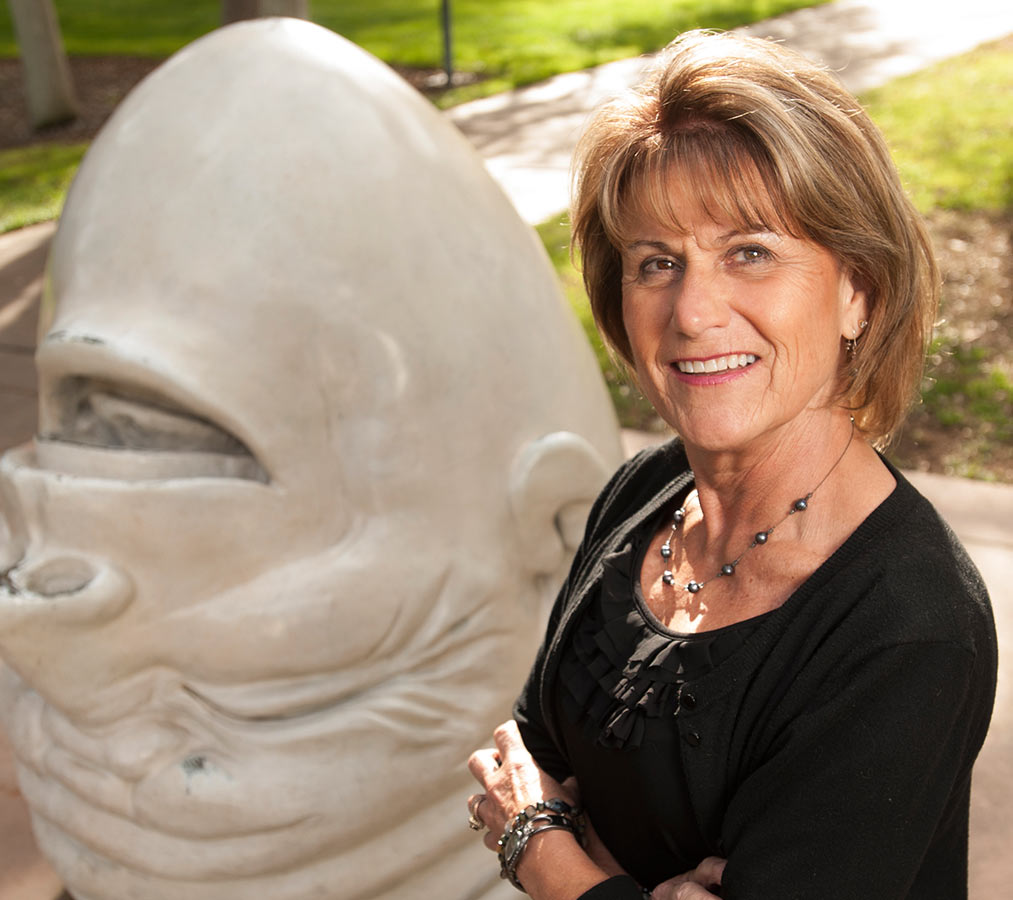 Students have always been at the heart of Dar Hunter's work, and she is considered by many to be at the heart of the university.
A staff member for more than four decades, Hunter has helped countless students achieve their dreams of attending college at UC Davis. The senior director of Undergraduate Admissions oversees admission policies and procedures, and works closely with school counselors, parents and students, from the admission process to graduation.
"Helping people is so rewarding, and seeing students succeed as Aggies is inspiring," says Hunter.
Her generosity and commitment to the university is a family tradition. Hunter's father, Milton Silva, is a retired senior research associate in plant pathology; her mother, Edie, served as the management services officer to three chancellors; and her husband is an alumnus of the College of Biological Sciences.
Collectively, the Hunter-Silva family has invested more than a century of service to UC Davis.
"I was fortunate to grow up in the area and attended many sporting events and Picnic Days as a child," says Hunter. "UC Davis has given so much to me, so I give back whenever I can."
Hunter's dedication to the university extends well beyond guiding students through the college admission experience.
A die-hard Aggies fan, Hunter holds season tickets for football and basketball games, and contributes to student scholarships and athletics programs. She mentors admissions staff and rallies co-workers to donate to The Pantry, a student-run organization for Aggies facing financial hardship.
She also regularly volunteers at staff appreciation events such as Thank Goodness for Staff and Soaring to New Heights, and has chaired the Cal Aggie Hall of Fame Advisory Board for nearly 20 years.
"I think about everything I've achieved and want to pass those opportunities on. I'm just one small piece of a larger whole."
Photo: Darlene 'Dar' Hunter, shown here with Egghead sculpture Eye on Mrak (Fatal Laff).