Putting the Ag in Aggie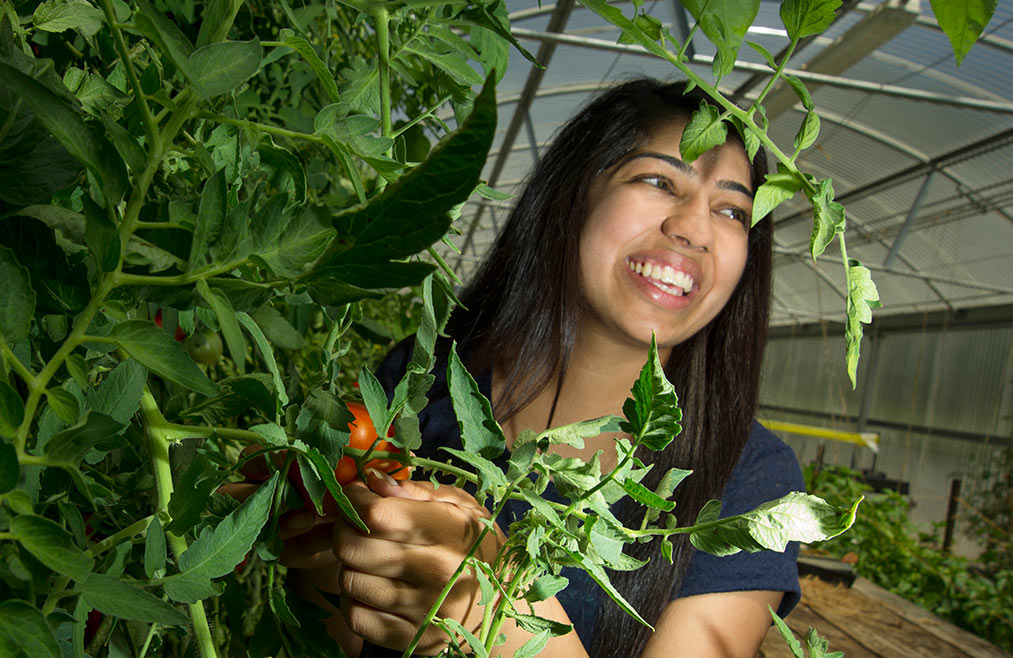 The bigger the challenge, the more excited Amanjot Kaur gets about figuring it out.
"It kills me when I don't understand something — it just makes me more determined," said Kaur.
Kaur is no stranger to challenge. Born and raised in India, Kaur moved with her family to Livingston, California, when she was in the eighth grade. She found the transition jarring, especially at school, where she struggled to learn English and was the only Indian student. 
Taking "baby steps" every day, Kaur gained fluency and overcame her isolation by joining the Future Farmers of America in high school. After competing at UC Davis Agricultural and Environmental Sciences Field Day, she saw a future for herself in agriculture, and Davis became her dream school.
"I wanted to show my parents that our journey to the U.S. was worthwhile," said Kaur. "I'm making their vision of me being the first in the family to graduate from college come true."
Now a third-year undergraduate majoring in biotechnology, Kaur is an Aggie Ambassador for the College of Agricultural and Environmental Sciences. She is active with high school outreach and campus tours, and co-coordinated Field Day last year.
Kaur is also proud to be a Central Valley Scholar, gaining hands-on experience and networking opportunities with regional businesses. Her ambition is to become the U.S. Secretary of Agriculture someday.
"I want to serve as liaison between farmers and government so I can ensure that my nation's voice is heard and decisions are made in favor of agriculture," she said.
Kaur is researching plant genetics under the guidance of Professor Julin Maloof. It's a field that keeps changing, so she's continually learning to understand it — and that's fine with her.
"It's a challenge, but that's the beauty of it. This is a learning process, and that's why we're here."