Honoring Campus Community and Traditions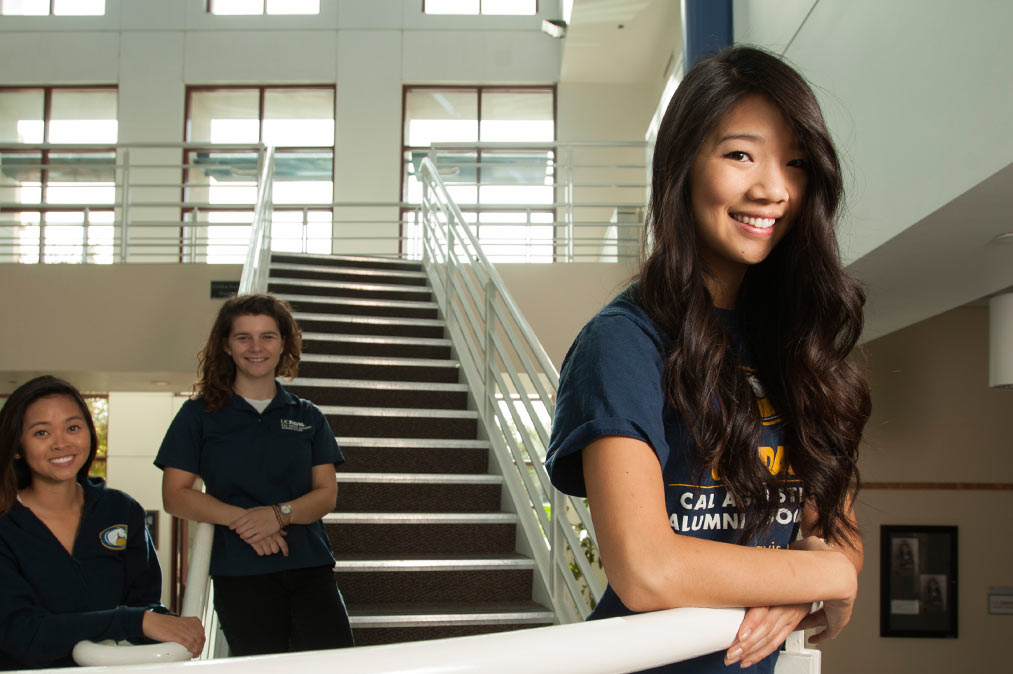 The daughter of two UC Davis alums, Sarah Ng grew up hearing stories about her parents' undergraduate adventures and Picnic Day.
"I loved the idea that they were members of the 'Aggie family' for life," said Ng. "I couldn't help but want to be a part of this community."
Now Ng is immersed in all things Aggie, and community building is a significant part of her undergraduate experience. A campus climate community outreach coordinator with the Cross Cultural Center, Ng helps track student viewpoints on various issues and present them to campus leadership.
"We want to give all students a platform where their voices can be heard," said Ng. "Everyone's voice matters."
Ng's interest in social justice was triggered after she attended the center's REACH (Reaffirming Ethnic Awareness and Community Harmony) retreat her sophomore year. Participants explored the intersection of identities across race, class, gender, religion and different abilities. Raised in a self-described "happy little bubble," Ng found the retreat eye opening.
"We talked about subjects that normally don't get raised in everyday conversation, and learned from one another's experiences," said Ng. "REACH encouraged me to broaden my perspective, and I met some of my best friends there."
The fourth-year senior also serves as president of the Student Alumni Association. She is passionate about connecting students with alumni to honor campus traditions and foster networking opportunities.
"Our student board is incredibly motivated, and we share a great vision for campus," says Ng. "I'm also inspired by the alumni association staff, who have shaped my professional skills and shown me how to lead as a team."
When she has free time or is in need of procrastination therapy, Ng enjoys baking cupcakes or cookies to share with friends and co-workers.
"It's a fun way to thank the people who give me friendship and support."
Photo: Student Alumni Association President Sarah Ng (right) leads the way at the Alumni Center with SAA board members, Lisa Le and Melissa Dittrich.