Caring for communities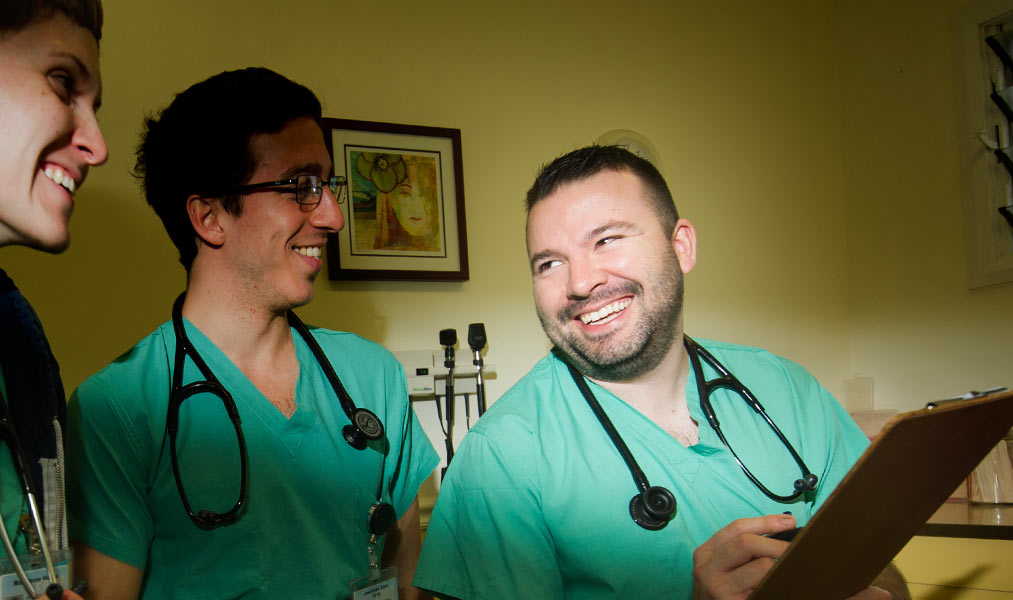 Christopher Morales wasn't sure what to do with his life after high school, so he enlisted in the U.S. Army to "grow up and figure it out."
Serving as a medic for four and a half years, Morales worked with health-care professionals who made sure people who needed care received it, regardless of their environment or circumstance. He was especially inspired by the level of care provided by physician assistants and realized he'd found his life purpose. He now plans his future as a physician assistant providing community health care.
The veteran enrolled in the physician assistant studies program at the Betty Irene Moore School of Nursing at UC Davis in 2013.
"I chose UC Davis because of its emphasis on community and collaboration," Morales says. "And I knew I would be able to work in the Sacramento region right away."
UC Davis offers the only program in the nation where physician assistant students learn with other health students, including nurse practitioners, medical and nursing students.
Morales brought that collaborative approach to the Joan Viteri Memorial Clinic in Sacramento, a student-run program led by medical students. He created a path at the clinic so physician assistant and nurse practitioner students could also volunteer and serve in leadership positions. Today, these student groups are learning and delivering primary-care services together, improving access to care in underserved communities.
Morales wouldn't rule out a return to the Army after he graduates and earns his license.
"The opportunity to serve my nation as a physician assistant and help the communities most in need would be amazing."