Making connections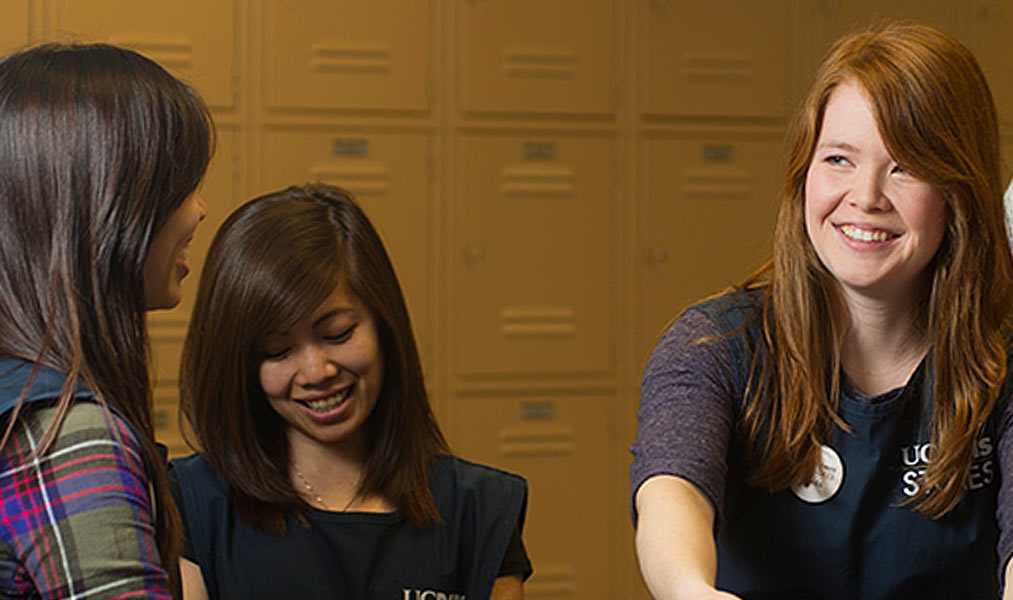 Grace Princen was a little intimidated by the size of our campus before she arrived. A transfer student from Sacramento City College in 2013, she now sees the vastness of the campus as "limitless opportunities" for getting involved to create the sense of community she believes is essential to humanity.
Part of that shift came from the people and programs she found right away at UC Davis. "There's a multitude of resources available to students here," Princen says. "All you have to do is take the extra step. The school supports you."
One resource that's near-and-dear to her heart is the International Relations Student Association, which provides support to international relations majors like her as well as other students interested in the field. The club disbanded two years ago, but Princen and several other students worked together to bring it back.
A student employee at UC Davis Stores, Princen still finds time every month to give to causes she cares about: She's trained students to provide business support to Panamanians living in poverty, volunteered at a rehabilitation center for the mentally challenged, tended a community garden for the homeless, worked at a youth shelter and school, and taught English at International House, among other activities. She says teaching at International House has been particularly rewarding, since she saw direct improvement in her students' writing.
Princen's motivation is a simple one that rings true for most if not all Aggies: "When I volunteer my time, I'm not only helping individuals in need, I'm helping to shape a world where all of us are connected," she says.