Information ambassador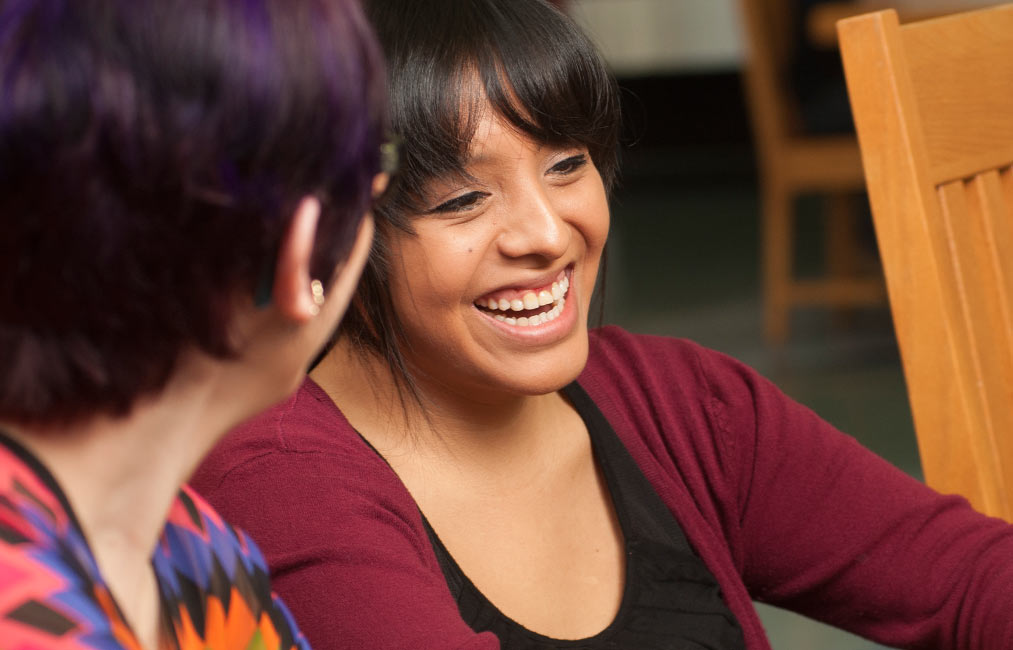 When asked to name her favorite space on campus, undergraduate Raquel Ramirez doesn't hesitate. "Shields Library," she replies. "Absolutely."
It's an understandable response. For more than two years, Ramirez has spent 15 hours a week outside class working as a student employee at Peter J. Shields Library. Shields, the main library at UC Davis, sees more than 1.3 million students pass through its doors annually. Ramirez is passionate about serving them in her role as library ambassador and peer adviser.
"I love helping students figure out what they need and the best way to get it," says Ramirez. "My knowledge of the library even comes in handy outside work, and it feels good knowing my research tips are spread by word of mouth, benefiting even more students."
The Los Angeles native's interest in community service began in high school, and now Ramirez is focused on building and serving communities as a career. The community and regional development major believes in empowering society through education, which begins with access to information for all members.
"Shields Library is a welcoming space for everyone," she says. "We have study areas to accommodate all learning styles and preferences, an incredible range of subjects from plant material to comics, and resources well beyond textbooks. In Reserves, students can access digital media for class and personal use, including films and documentaries." 
Ramirez is supporting herself through college — like hundreds of students — by working at the library. In addition to helping with tuition, her job also keeps her connected to the campus community at large. Ramirez thrives on the energy and curiosity of the library's inhabitants — even in the wee hours of the night during finals week.
"Finals week is stressful," says Ramirez. "Having a place on campus open late, filled with focused students, is comforting."