Early impact on childhood obesity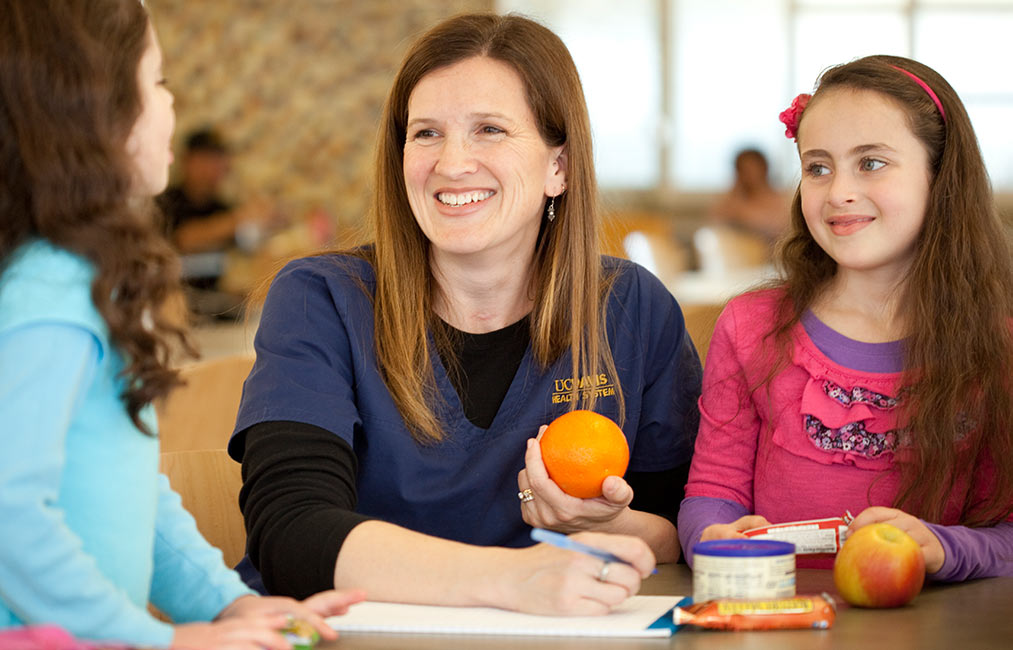 Pediatric nurse Christy Solorio is very familiar with childhood obesity and the chronic health problems it can cause. She is deeply distressed to see children heading down an unhealthy path so early in life. "I see their pain when obese children are not able to do the things that kids should be doing," she says.
For her master's-degree thesis, Solorio collaborated with an interprofessional team of UC Davis researchers who are conducting a multiyear study to determine the most effective early interventions to this national health crisis. The Niños Sanos, Familia Sana (Healthy Children, Healthy Family) study was designed to help Mexican-heritage children in California's Central Valley maintain healthy weights.
Understanding what motivates parents psychologically to implement certain feeding practices with their children is critical to disconnect the path to obesity, Solorio believes. "The earlier you can impact the way children are fed, the greater their chances for healthier lives," she says.
Collaboration is one of the main reasons Solorio chose to attend the Betty Irene Moore School of Nursing at UC Davis. After graduating last June, she was accepted into the doctoral program and is again researching how health-care providers, as a team, can improve acute care for the some of the most vulnerable hospital patients—young children.