Overcoming obstacles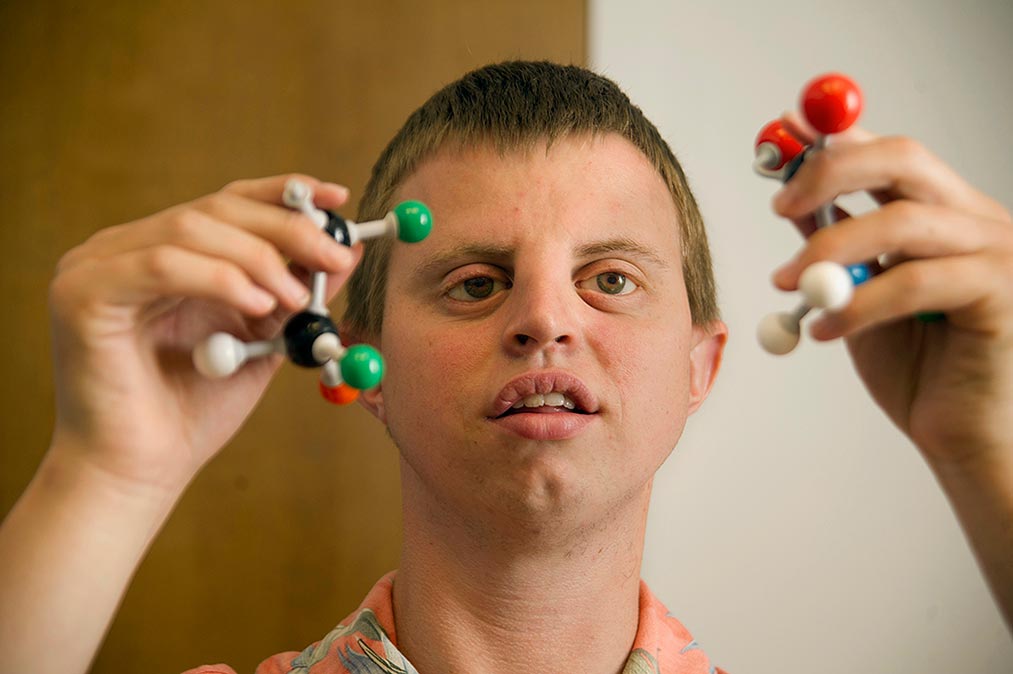 Henry "Hoby" Wedler
Major: Doctoral student in computational organic chemistry
Anticipated graduation year: 2016
Hometown: Petaluma, Calif.
Henry "Hoby" Wedler, a UC Davis doctoral student in chemistry, spends long hours reading scientific material and running complex lab experiments. But the Petaluma native, who is passionate about science, will never actually see a chemical reaction. That is because Wedler is blind.
Wedler graduated from UC Davis in 2011 with a double major in chemistry and history. He originally planned to study history in graduate school, thinking his blindness posed too great an obstacle to a lab-oriented, scientific career. But under the mentoring and guidance of chemistry professor Dean Tantillo, the lab equipment was made accessible to Wedler — this was achieved by creating three-dimensional ball-and-stick models.
One day, Wedler hopes to become a college chemistry professor — and give back to the community the educational opportunities afforded to him. At UC Davis, all graduate students can seek out dedicated faculty members who will work alongside them to help see their dreams come true.