Stamping Out Breast Cancer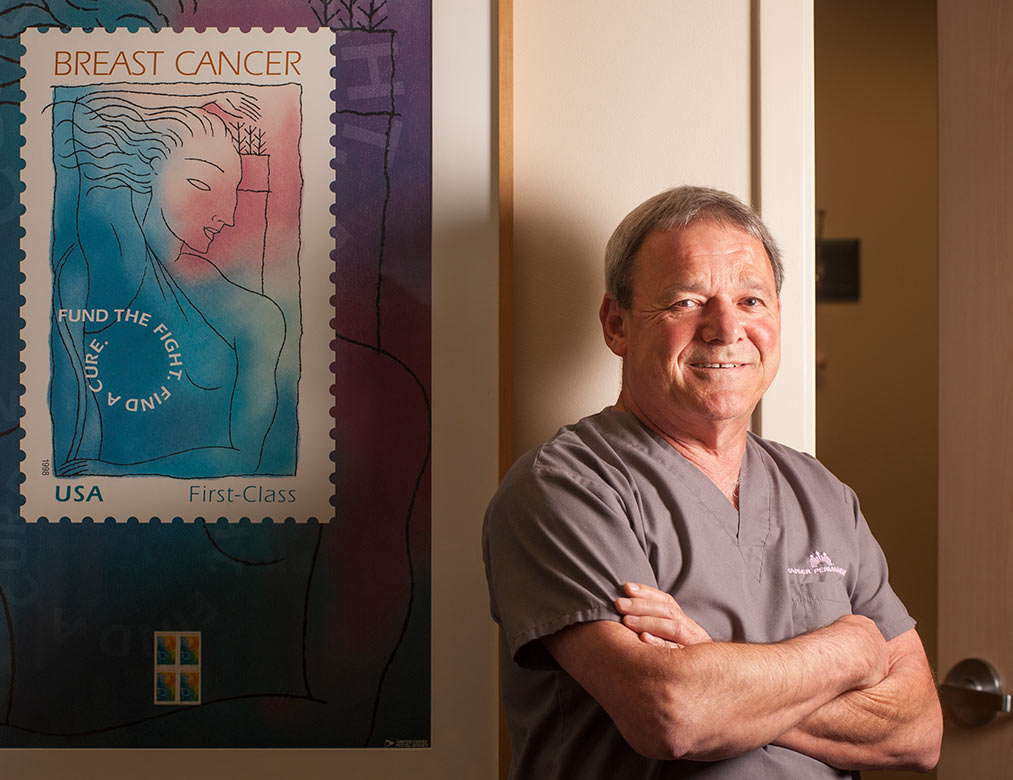 An alcoholic father and related strife at home in Los Angeles put Ernie Bodai at risk of flunking out of UC Davis Medical School in the mid-1970s. C. John Tupper, the school's founding dean, took the young student and his family under his wing. As a result, Bodai's father got sober and landed a job as a university researcher. Bodai not only graduated from medical school but went on to become a surgeon and internationally renowned champion of breast cancer research.
"Those were tough times for me," Bodai recalls. "If it weren't for Tupper, I wouldn't be here right now."
Bodai's brainchild, the breast cancer research postage stamp, has raised $93 million for breast cancer research since 1998, including work to identify women for whom chemotherapy would do more harm than good and new nanotechnologies to deliver drugs directly to tumors.
Bodai says Tupper — and the whole medical school and surgery training experience at UC Davis — helped instill in him a strong sense of empathy, a quality that anchors everything he has done since.
A condition called Dupuytren's contracture that affects his hands, plus complications from glaucoma, ended Bodai's surgical career at Kaiser Permanente three years ago. But he wasn't ready to quit, and he now runs Kaiser's successful breast cancer survivorship clinic, helping women with treatment side effects and providing guidance on lifestyle changes to improve health and lower risk of recurrence.
Looking back at the role UC Davis played in his life, Bodai reflects: "You go there for an education, but you also go there to grow up and become an adult. The school not only educated me to provide good patient care but provided moral support that enhanced my personality and instilled empathy that translates to better patient care."