Answering the Call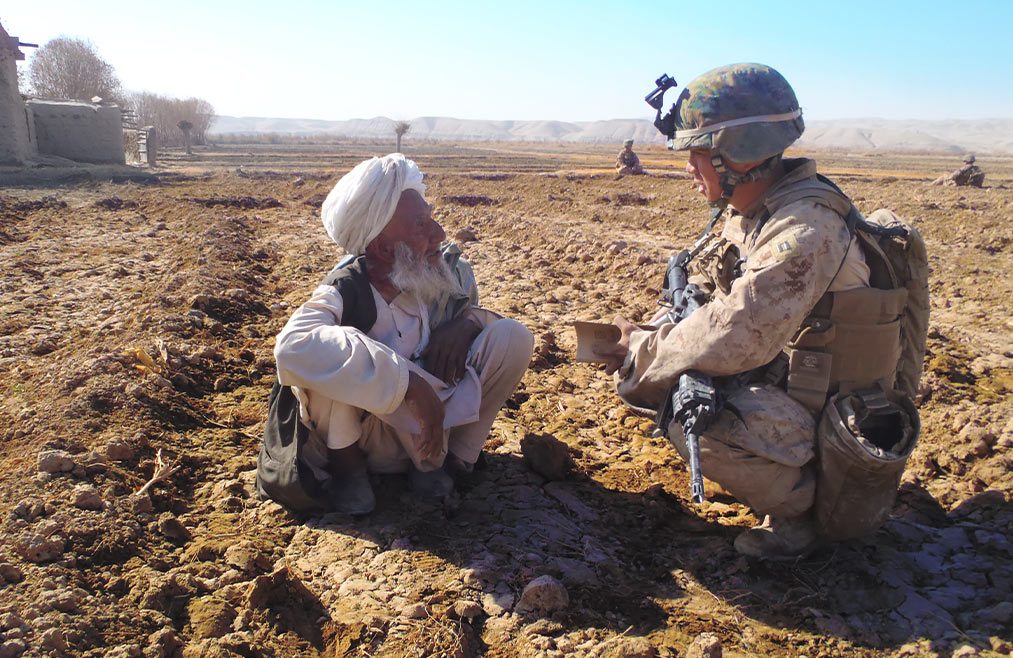 UC Davis alumnus and Marine veteran Alan Sung loves UC Davis for its "everyday experience."
"As a student I enjoyed walking through the MU and Quad and being able to interact with so many people," says Sung. "Aggies are very smart and accomplished, yet humble at the same time." 
Sung served as a reservist while an undergrad and found the Veterans Affairs Office to be instrumental to his academic success. Now he's committed to helping prospective Aggies achieve their educational goals.
While serving a combat deployment in Afghanistan, Sung worked alongside resident interpreters and cultural advisers, enabling troops to interact with the community and address their concerns.
"Interpreters are civilians, but I see them as fellow soldiers," says Sung. "They absolutely served the coalition force and the U.S. mission, and we want those who served with us to have the ability to pursue the American Dream, just as the GI Bill helped us."
That brotherhood bond inspired Sung to answer a friend's call for help in starting a nonprofit to provide scholarships for Afghan nationals who have received a Special Immigrant Visa for their service.
Sung's sister recently inspired him to say yes to another call for support: one from a student on behalf of UC Davis' annual giving program. Johanna, also an Aggie grad, had worked at the student phone center during her sophomore year, so Sung knew every little bit goes a long way toward supporting scholarships.
It's an opportunity he wants to give anyone who dreams of attending UC Davis, whether it's an Afghan interpreter or a high school student from the Central Valley.
"I know if students come to college here, they will learn how to pursue their dreams and make an impact. I want to help as many students achieve that as I can."