In the key of awesöme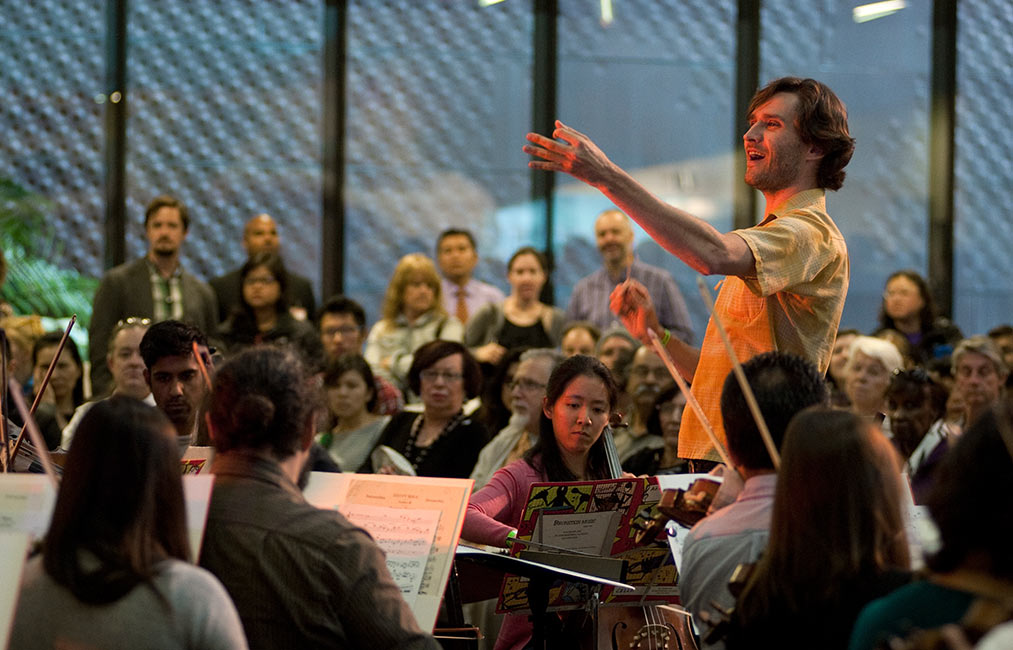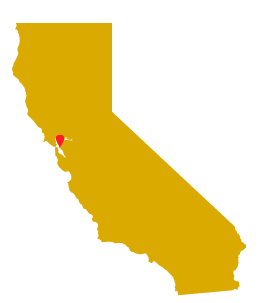 Dave Möschler
Location: Oakland
Impact: Orchestra sounds off with awesome music for all ears
On any given night or afternoon in the San Francisco Bay Area, David Möschler can be found conducting the Awesöme Orchestra in Mozart's "Jupiter" symphony, a new hip-hop opera about Malcom X, the "Star Wars" soundtrack, The Beatles' "Hey Jude" or Terry Riley's "In C." He and the 80 or so musicians may be playing in a concert hall, but more likely they'll be filling an art gallery, theater costume shop or BART station with sound. Since Möschler started the orchestra in early 2013, the group has captured the imaginations of Bay Area musicians and listeners nearly every other week.
Möschler attributes his ability to assemble wide-ranging, polished and entertaining concerts with musicians of various proficiencies, ages and backgrounds to skills he developed through the UC Davis music department, earning his master's degree in conducting in 2010.
"I couldn't have asked for better or more practical training in music, the business of music and diplomacy, as well as the theoretical and performing aspects of the music," he says. "I conducted the chorus, the orchestra, concert band, the contemporary music group, chamber groups and for theater and dance productions. I learned how to rehearse a new piece of music really fast and really well, and was able to work with musicians of many skills levels like you find in the real world."
The Awesöme Orchestra, which draws from a pool of 600 musicians including many UC Davis alumni and students, is informed by the same philosophy he found in the music department – openness. "The classical music people say it's the most interesting and weirdest thing they've ever done and those from the more pop side say they never thought they'd get to play with an orchestra. We seek out musical adventures and make it accessible to the community in any way we can."
Find out more here, at the Awesöme Orchestra's Website.