Playing it Forward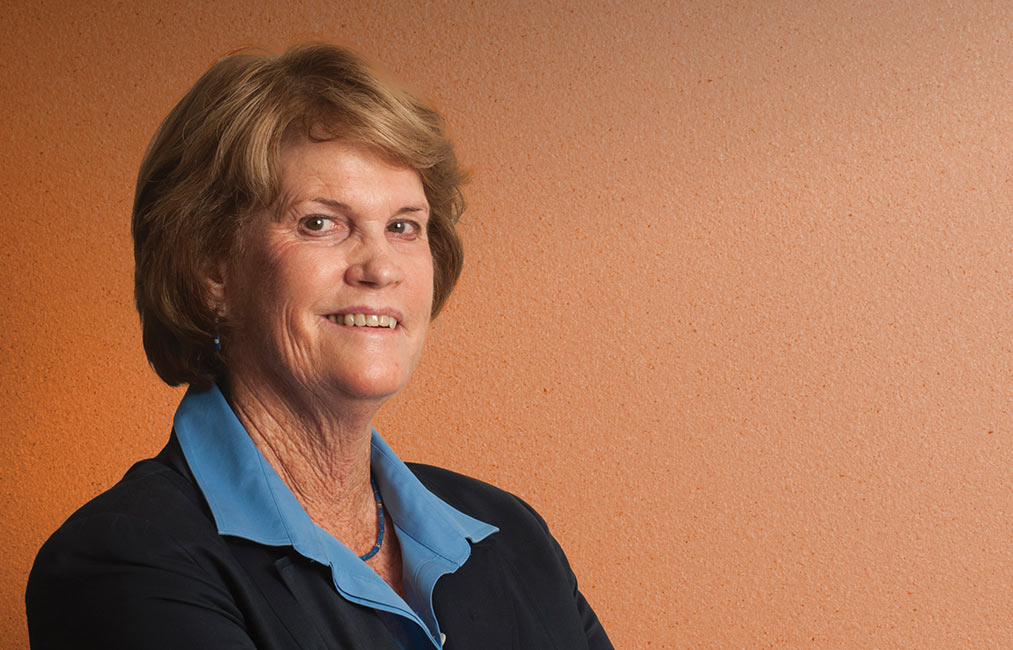 Pam Gill-Fisher learned and then taught life's lessons to generations of students on UC Davis' athletic courts and beyond.
A student-athlete who excelled in five sports here, Gill-Fisher was also a beloved coach, teacher and administrator. Mentored by Marya Welch — who founded women's athletics at UC Davis — she became a champion of equity in athletics and a national leader in Title IX compliance.
"My goal was to challenge student-athletes to go beyond the myths and stereotypes and learn enough so that they could be leaders in their community and in their sport worlds," she said. "UC Davis provided that opportunity."
Gill-Fisher earned two degrees and an education credential from UC Davis in the 1970s. She coached women's volleyball, basketball and tennis, a sport in which her team won an NCAA Division II championship. As an administrator, she helped chart UC Davis' way to Division I play and compliance with Title IX, legislation requiring gender equity in sports. She retired as senior associate athletics director in 2006 and continued teaching for a year.
Working with student-athletes has been Gill-Fisher's passion, because she knows what athletics can teach. "It provides the experiences that allow student-athletes to learn life's lessons outside of the classroom."
She recalls a former volleyball player who had broken her back and wrote Gill-Fisher about her recovery ordeal. "'There were points at which I gave up,'" Gill-Fisher relates from the letter. "'Then I remembered those workouts, and I knew I could get through this.'"
Recognized with major awards and held dear in many hearts, Gill-Fisher has left a proud legacy. Mostly, she said, she hopes student-athletes will "play it forward — that they will help the next generation learn the life skills that can be accomplished in the arena of sports."