Thoroughbred success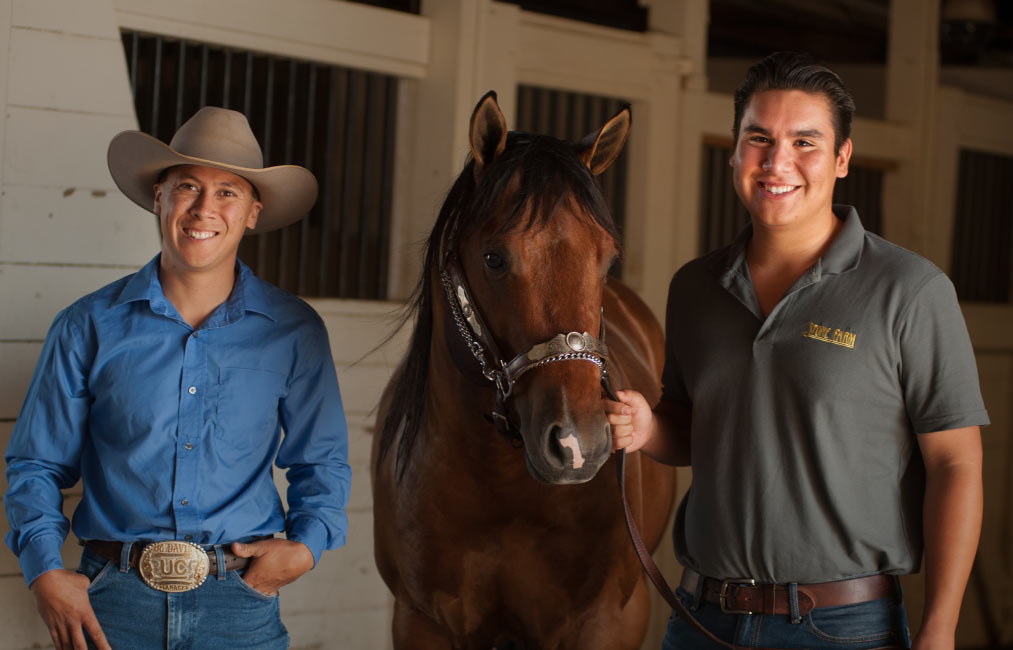 Alumnus Alberto Davalos is what you'd call a "horse person." He grew up in a family of racehorse breeders. He attended UC Davis — his self-described "dream school since forever" — and interned at the Horse Barn, earning his bachelor's degree in animal science. And then there's his 2013 graduation photo, which definitely didn't follow the traditional cap-and-gown route.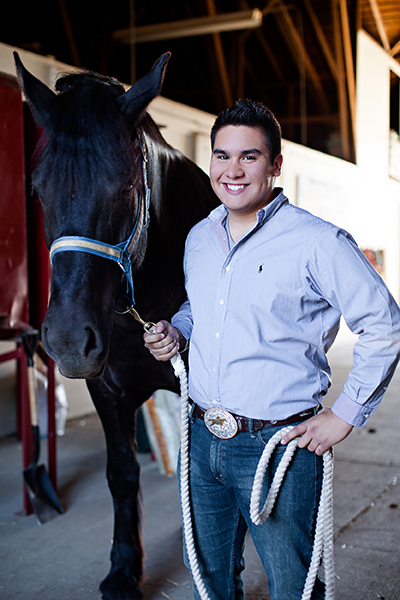 "I'm wearing a button-down shirt with the Polo horse logo, jeans, cowboy boots and my brass racehorse belt," says Davalos. "And I'm standing next to Alta, one of the campus draft mares. My friends and family loved the photo — it's so true to who I am."
One of only 32 applicants selected nationwide to participate in the Kentucky Equine Management Internship program, Davalos is working at Stone Farm in Paris, Kentucky, birthplace to three Kentucky Derby winners. He's also taking classes at the University of Kentucky Gluck Center, learning from veterinarians, farm managers and trainers.
Davalos' typical day as an intern at Stone Farm includes managing pregnant mares, delivering babies, mucking out stalls and assisting veterinarians. He credits UC Davis Horse Barn manager Joel Viloria and animal science professor Jan Roser for his ability to jump right into the action.
"The Horse Barn was a fantastic classroom for me," says Davalos. "I already had extensive experience and working knowledge about equine management and reproduction before I arrived at Stone Farm, which has been a huge advantage."
Planning to pursue a career in the thoroughbred racing industry once his internship is complete, Davalos feels privileged to work with such high-quality racehorses from the beginning.
"I'm the first person these foals see when they are born. It's cool to think that one of them may grow up and win the Kentucky Derby someday."