Stopwatch Slayer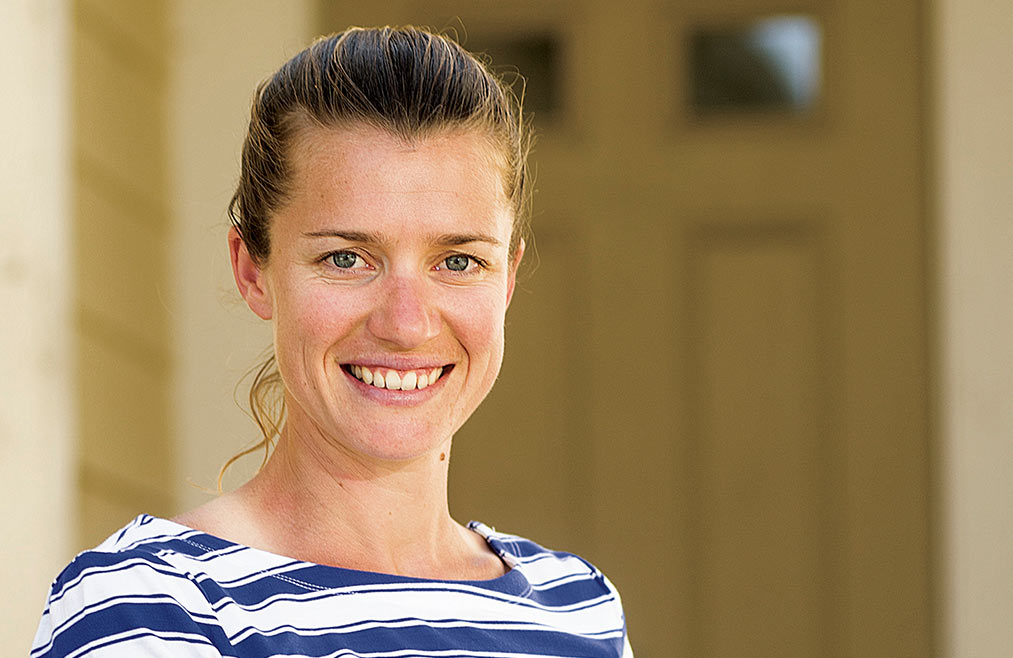 No need to have your eyes checked. That blur in your vision was probably Kim Conley running past you.
The UC Davis alumna and former Aggie track star is breaking records and acquiring titles — including "Olympian" and "national champion" — almost as quickly as her blistering pace.
Conley's race to the podium started at Montgomery High in Santa Rosa, circled Woody Wilson track at UC Davis, advanced through London's Olympic Stadium in 2012 and around Hornet Stadium in Sacramento, where she won the women's 10,000 meters at the 2014 U.S. Outdoor Track & Field Championships.
Conley's 28 now, and sees no reason to slow down. Her times have improved each year she's been running, which she attributes to consistency in training. Her coach of six years is Drew Wartenburg, former UC Davis director of cross country and track and field.
"Drew has been a key figure in my collegiate and professional running career, fostering my work ethic and demanding excellence," said Conley. "Without that foundation I never would have made the Olympic team."
While the 2015 World Championships and 2016 Olympic Games are never far from her mind, the '09 grad is currently focused on base training for her next competitions in the late fall and winter. She trains at least 20 hours a week through running, jump rope, strength and conditioning, and hurdle drills.
When she needs a breather from the track, you can often find Conley around town.
"I love the atmosphere of Davis and the campus, especially students biking everywhere and the community coming together at the farmers market every week."