A Skillful Balancing Act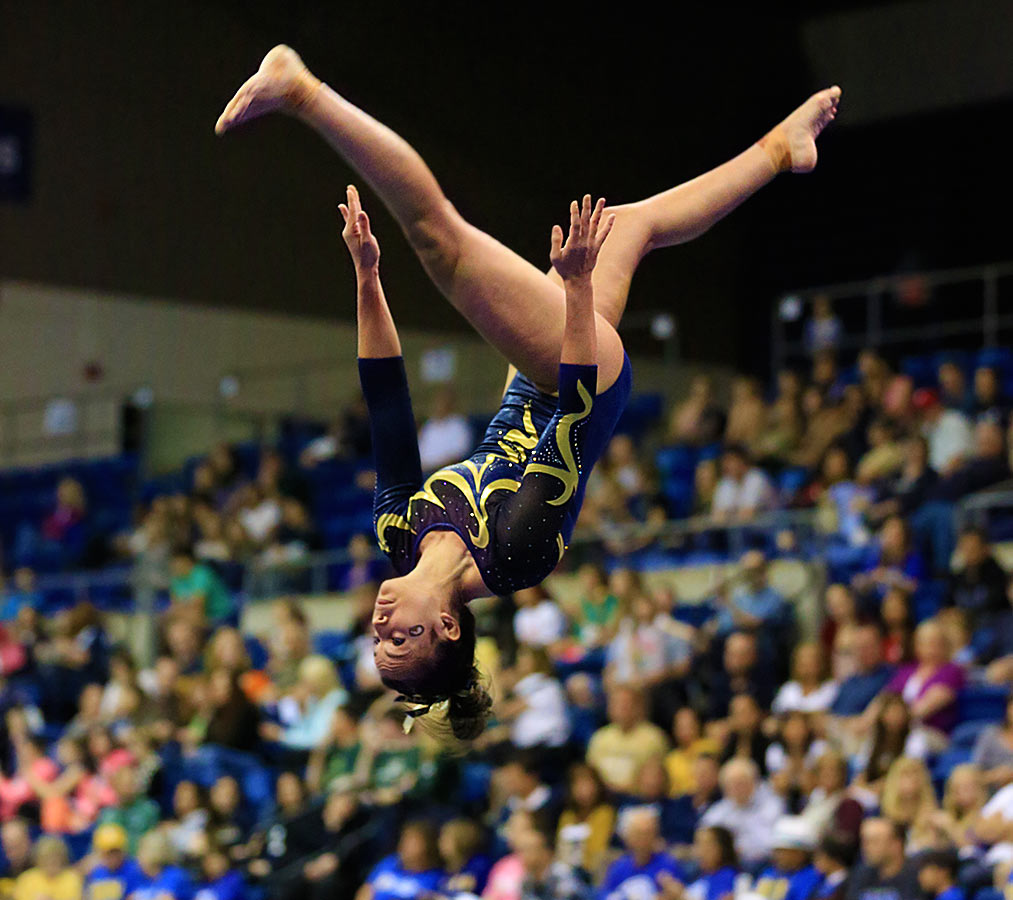 Very few athletes have a skill named after them. But UC Davis gymnast Tiana Montell does. The "Montell" is an uneven bar move she performed at the 2008 Junior Olympic nationals.
Montell continues to defy the odds as an Aggie. She became the Mountain Pacific Sports Federation champion in all-around her freshman year — a feat never before accomplished by a walk-on athlete.
Last year, Montell qualified for the NCAA regionals as an individual, and helped the Aggies qualify as a Division I team for the first time.
"It was my favorite moment in this sport because we made school history," said Montell.
The team co-captain currently holds the Aggie record on vault, a 9.850. Here Montell scores a 9.700 in the home opener against Air Force:
She's also a standout on the balance beam. Competing on the beam 26 times in her Aggie career, Montell has completed 24 of those routines — a "pretty serious level of performance," according to head coach John Lavallee.
But it's not all gymnastics for Montell. The senior from Hawaii wants to be a veterinarian. 
"I came to UC Davis because it has such a good animal science program," she said, "and it's doing an amazing job of preparing me for vet school."
Montell admits that balancing school and athletics is difficult. Her coaches' emphasis on the "student" part of being a "student-athlete" helps.
"They always check in with us on how we're doing in classes and advise us to go to office hours and miss practice if we really need to study," she explains.
Montell also gets support from her teammates and considers them family.
It's a balancing act Montell enjoys.
"I love the people here, and I love the campus environment. I'm very proud to be an Aggie."
Wayne Tilcock/photo