Always finish strong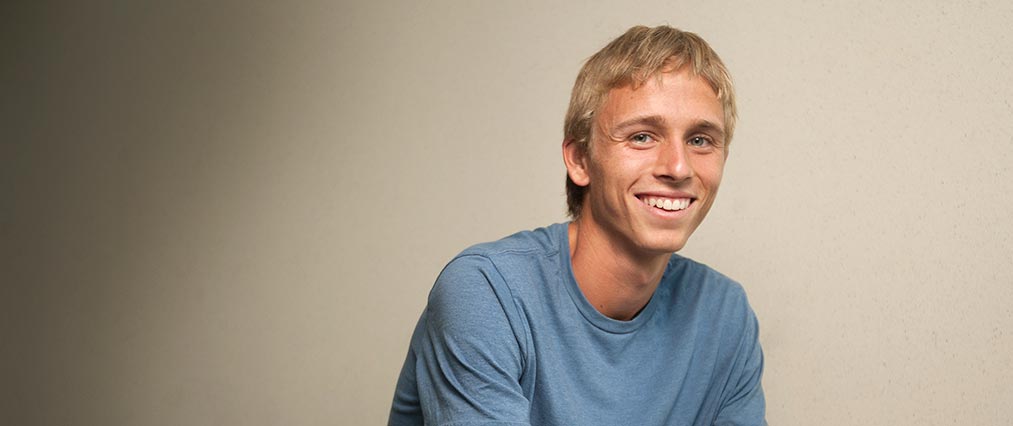 Trevor Halsted
Major: Biomedical engineering
Sport: Cross country
Anticipated graduation year: 2015
Hometown: Davis, Calif.
Trevor Halsted knows what being an Aggie is all about — it runs in his DNA.
The cross country student-athlete hails from a long line of UC Davis graduates. His mother, Kerry, and aunts Kathy Guinn and Kristina Neill swam for UC Davis, winning several All-American accolades throughout the 1980s.
Halsted is following — er, running — in their footsteps. In 2012, the engineering major was the Big West Men's Cross Country "Scholar-athlete of the year." He also won awards and honors from the U.S. Track & Field and Cross Country Coaches Association All-West Region and the All-Big West Conference.
This year, he added yet another award to his growing collection, when the Collegiate Sports Information Directors Association named him to its Capital One Men's Track and Field & Cross Country All-Academic District 8 team.
Above all, Halsted is a strong finisher. In his sophomore season, he ran in five competitions and was the top Aggie finisher in each race; he finished sixth at the Big West Championships 8K race; he crossed the finish line at the NCAA West Regionals (10K) in 20th place; and he won the season-opening Aggie Open (6K) and finished sixth overall at the Bronco Invitational (8K).