Unfailing determination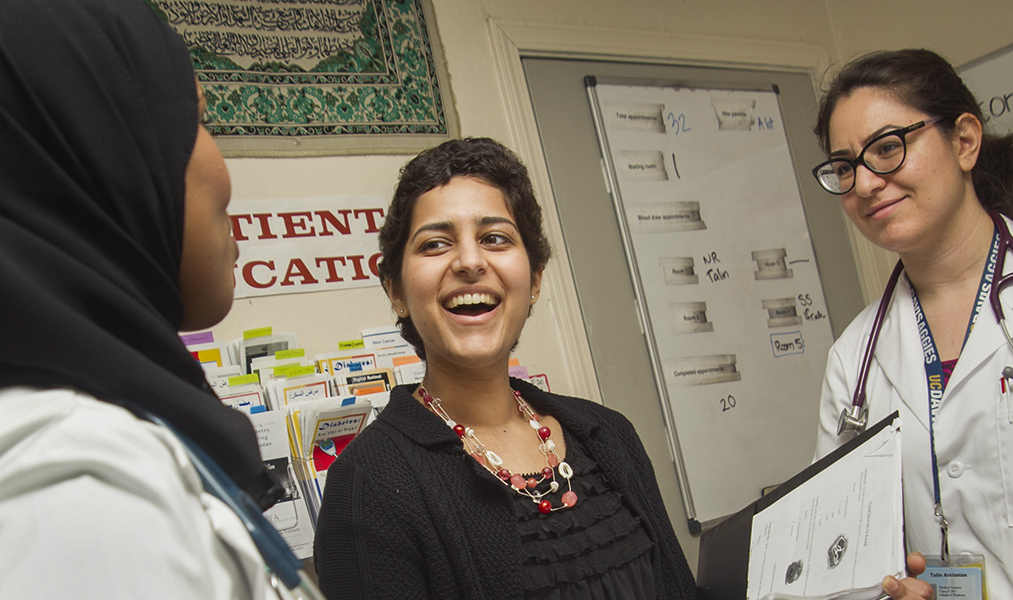 Simrin Atwal was a junior at UC Davis when she was diagnosed with Hodgkin lymphoma. For two years, she was in and out of the hospital for treatment, taking time off or reducing her schedule to get through challenges that seemed overwhelming at times. But she's never given up on her dream of becoming a physician. 
"I've always wanted to be a doctor," Atwal says. Continually amazed that physicians could make such a difference in people's lives, now her motivation has deepened to include a love of science, respect for the patient-doctor relationship, and gratitude for the professionals who have helped her through her own illness. 
"When my oncology nurse told me she was a breast cancer survivor, I realized I wasn't alone – there was life after cancer, and I could fulfill my dreams. I want to provide that hope and inspiration to others." 
Atwal is passionate about preventative medicine, which relates to work she has done at with the Bhagat Puran Singh Health Initiative (BPSHI) and Shifa Community Clinic over the past four years. 
In addition to activities supporting chronic disease prevention in adults, she helped start a Youth Activities branch in BPSHI. Last year, she was chosen to be the organization's first official president.
Through Shifa she has gained experience volunteering at weekend clinics, helping to set up mammogram and clinical breast exams and conducting outreach on breast health.
Atwal's friends commend her drive to learn, strength and desire to help others. Atwal thinks of community when she considers the impact of UC Davis on her life: "People here have made me a better person -- stronger, kinder and always faithful in God. My friends gave me the courage I've needed to get through the past few years."
She also acknowledges her mentors in the Department of Neurobiology, Physiology and Behavior, Paul Salitsky and James Shaffrath, for impacting her attitude towards living with and fighting cancer. "Both of them have me excited about continuing my education," she says.
Atwal graduates this spring and will attend Touro University College of Osteopathic Medicine in the fall.