Scoring at new heights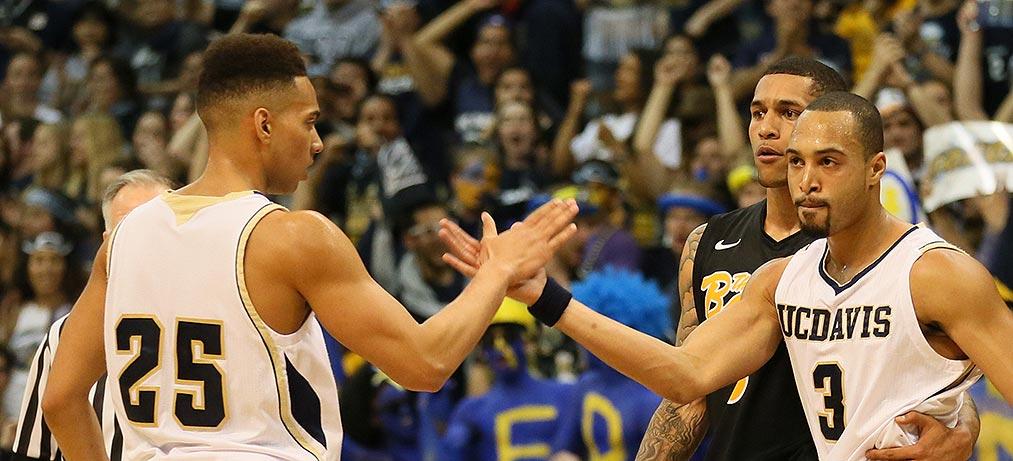 Corey Hawkins
Major: American studies
Sport: Basketball
Anticipated graduation year: 2015
Hometown: Goodyear, Ariz.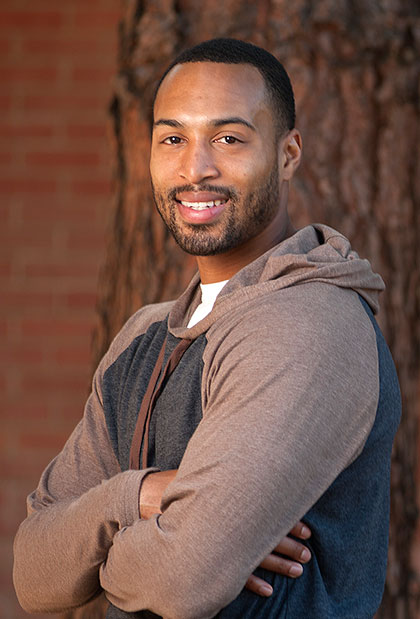 Humility is a trademark for Corey Hawkins. When it comes to bragging about his talents, he lets his play do the talking and, so far, both he and the Aggies are making a lot of noise.
UC Davis head men's basketball coach Jim Les has known Hawkins for most of his life, the byproduct of his longtime friendship with Hawkins's dad — former NBA star Hersey Hawkins.
It's little surprise then, that UC Davis was on the top of his wish list when he decided to switch colleges after his freshman year. It's been a great fit for the sharp-shooting junior guard who chose American Studies as his major for its focus on current national and global trends. "Everyone in American Studies is great to work with, flexible about the team's schedule and knowledgeable about applying the material to future goals," he says.
Like his dad, Hawkins has already proven to be an elite scorer, averaging 20.3 points per game last season and earning All-Big West Conference first-team honors as well as being named the league's Newcomer of the Year. 
His outstanding play, including a school-record 40 points at Hawai'i, has brought national attention to the UC Davis men's basketball program and to Hawkins as a top collegiate player.
"I believe with the right supporting cast and a positive attitude, you can do anything you set your mind to."