Nurturing Writing Creativity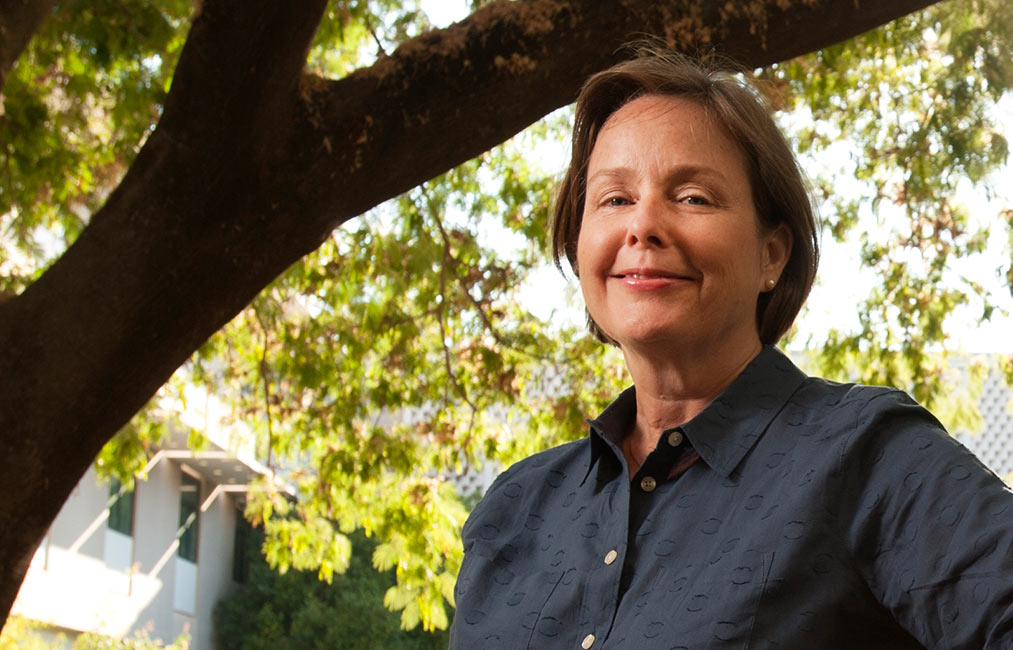 As a faculty member in the University Writing Program, Amy Clarke interacts with students from many disciplines and backgrounds.
"Every student has to take one of these courses so I pretty much see everyone," said Clarke, a continuing lecturer who won the 2014 Academic Federation Excellence in Teaching Award. "They often find it scary and don't want to take it, but we have the most amazing students who really rise to the challenge every time."
She takes a bit of credit by creating a nurturing community in class. She meets individually with students three times throughout the quarter and grades their work with them sitting next to her. They write papers on subjects they care about that are applicable to their areas of study.
"This program provides something most students don't get at other universities and is one of the best in the nation," said Clarke, who helped found the writing program in 2003.
Clarke is also internationally known for her expertise in science fiction and fantasy literature, including the Harry Potter and Twilight series. Her interest in fantasy fiction dates to the 1980s when as teaching assistant to writer Gary Snyder, Clarke met science fiction and fantasy writer Ursula K. Le Guin and wrote her dissertation on Le Guin's work.
One of the best aspects of UC Davis is its openness, she said. 
"If you have a creative idea, mechanisms are in place to help you make it happen."
Four years ago Clarke started a study abroad class exploring the lives and works of fantasy writers who lived in Oxford, England.
"Starting that really revitalized my teaching, and woke me up to what I love about it."