Visualize a love of learning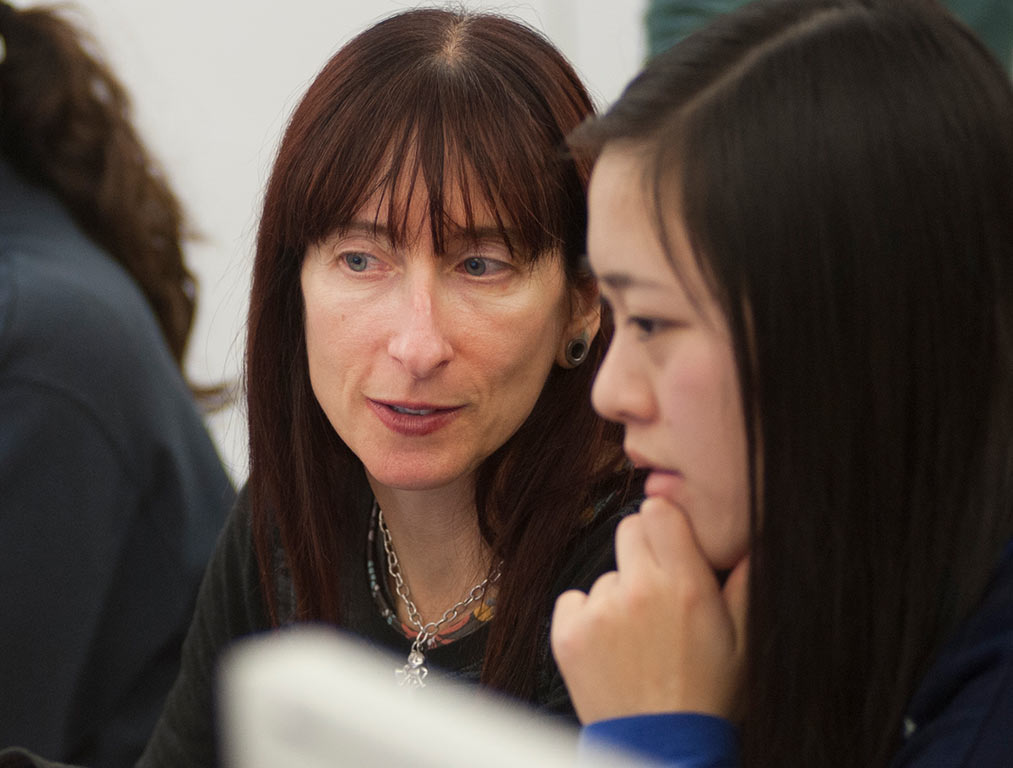 Glenda Drew
"I love learning, and that's what I love about teaching. I get to keep learning and watch other people on that path. It's the thing that motivates me."
Glenda Drew wears her heart on her arm — literally. A bright red heart tattoo represents her passionate approach to life in all its aspects: creativity, communication, collaboration, social justice and, above all, teaching and learning. Her students characterize her as extraordinarily caring about them and their education.
That level of care comes from Drew's own love of learning. While working as a waitress, she talked her way into auditing a film production class at the Art Institute of Chicago, and turned in a project so powerful that her teacher wanted to buy it for the institute's permanent collection. She donated it in gratitude for the opportunity to study there.
For her first teaching experience, she led a photography workshop arranged by her partner (now husband), Jesse Drew. "I didn't sleep for three nights before that workshop. I was terrified. But I came home on fire. I knew I had found what I loved."
She begins her classes by asking students to describe their own aesthetic, list the design tool they rely on most and tell her something that makes them unique. "I know it's a trite question, but the answers aren't trite. … As I'm getting to know the students I go back and read them, and I keep reading them throughout the quarter." That allows her to track students' growth and tailor assignments to their strengths: for example, in a class that had a lot of musicians, she asked them to make music videos.
To celebrate and communicate the beauty of their transition to adulthood, she created a portrait series called "Young Designers," and invited students to pose with their most essential design tools. The results are a testament to each student's creativity: Along with pencils and MacBooks, students brought coffee, a scalpel for bookbinding and a longboard to ride for inspiration. Two students posed with each other — friends, muses and design partners ready for the future.