Insight unparalleled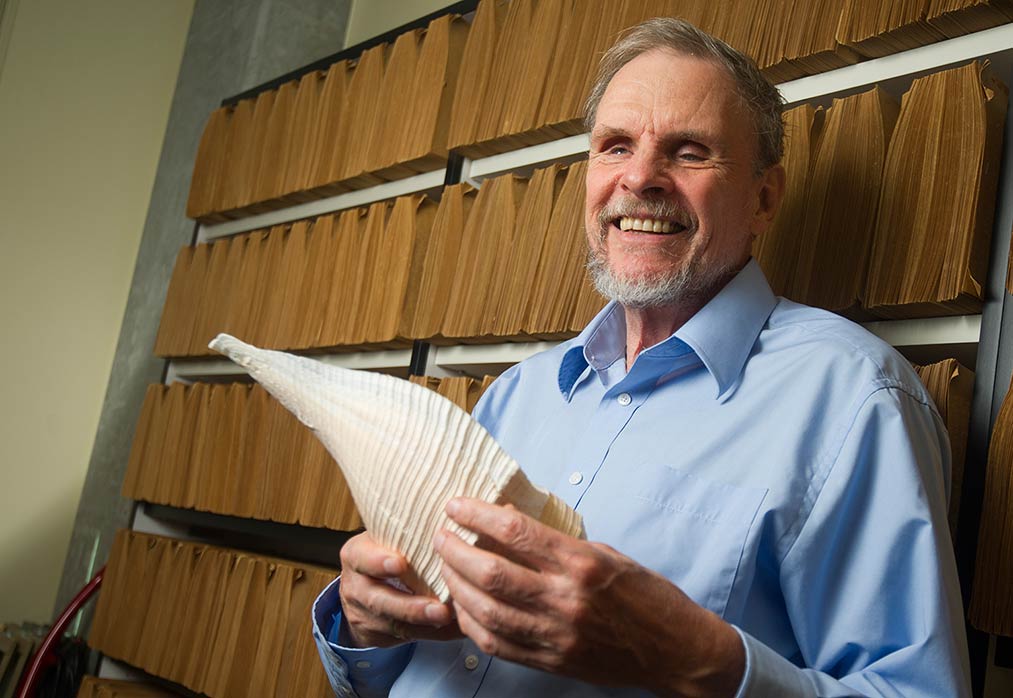 Geerat Vermeij
Field: Marine ecology and paleoecology
Highest degree: Doctorate in biology and geology
Geerat Vermeij has changed the way people look at our world.
Vermeij, who is blind, is a professor of geology whose work on seashells is revolutionary. He uses his sense of touch to study the shape and surface features of shells. But it's more than the shells — his research on them has yielded intriguing insights about humanity, evolution, ecology, biology and economics.
Hard, durable, readily fossilized and endlessly varied, shells form a lasting trace of a diverse and widespread group of animals and a window into the living world over hundreds of millions of years.
"I just love the things, they are works of art," he said.
Though he lost his sight at age 3, Vermeij was fascinated by nature as a child growing up in Holland and then New Jersey.
He is probably best known for his work chronicling the arms race among long-extinct mollusks and their predators. By examining and analyzing fossils for evidence of interspecies competition and predation, Vermeij has prompted the field of paleobiology to acknowledge the profound influences creatures have on fashioning each other's evolutionary fates.
That body of work has led him to larger questions, such as: What causes the history of life? What are the consequences of life? And how do creatures influence each other's evolutionary fates?
He received a MacArthur Fellowship in 1992, and in 2000 was awarded the Daniel Giraud Elliot Medal from the National Academy of Sciences.