Stories that touch our hearts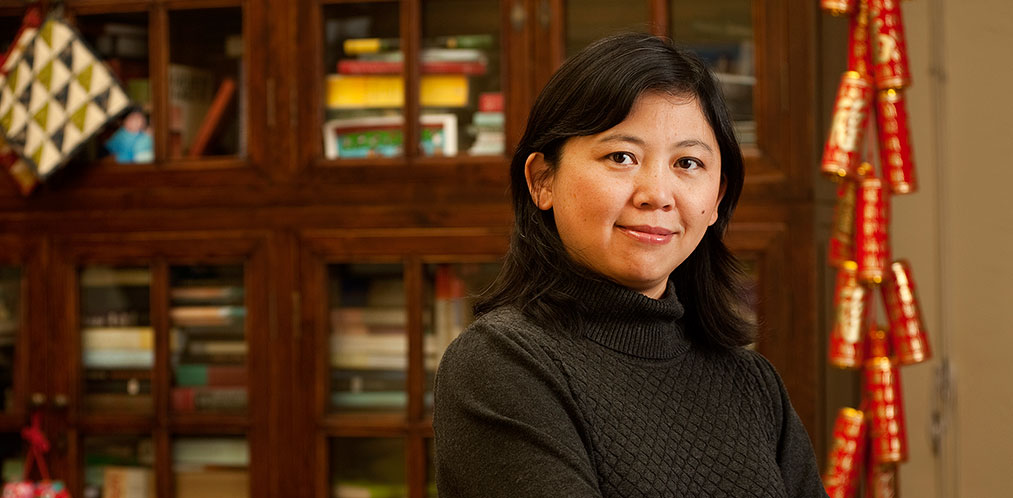 Yiyun Li
Field: English
Highest degree: Master of fine arts in creative writing
Learning English was part of Yiyun Li's teenage rebellion.
Li grew up in the China of the 1970s where the study of English was almost a subversive act. But she persevered in her love of language — and today she is a professor of English and powerful fiction writer whose stories, set both in China and the United States, draw readers into compelling explorations of her characters' struggles.
Li is unafraid of bold decisions — and charting new creative paths. After moving from China to the United States in 1996 to pursue a graduate degree in immunology at the University of Iowa, Li switched her studies to her adopted language of English. Her rise as a writer was meteoric. 
Her 2005 debut story collection A Thousand Years of Good Prayers earned her comparisons with Anton Chekhov and Alice Munro, and she drew rave reviews in 2009 for her first novel, The Vagrants, which centers on the 1979 execution of a counterrevolutionary in China. Her second novel, Gold Boy, Emerald Girl, was published in 2010 to wide acclaim.
That same year Li was selected for a MacArthur "genius" award, one of the most prestigious fellowships in the country, and the editors of The New Yorker chose her as one of 20 American fiction writers under age 40 who exemplify the best of their generation — a high honor from one of the nation's most esteemed literary magazines.
"I love language and I love writing. I'm fascinated by people, and I like to tell their stories," Li says.