The Problem Solver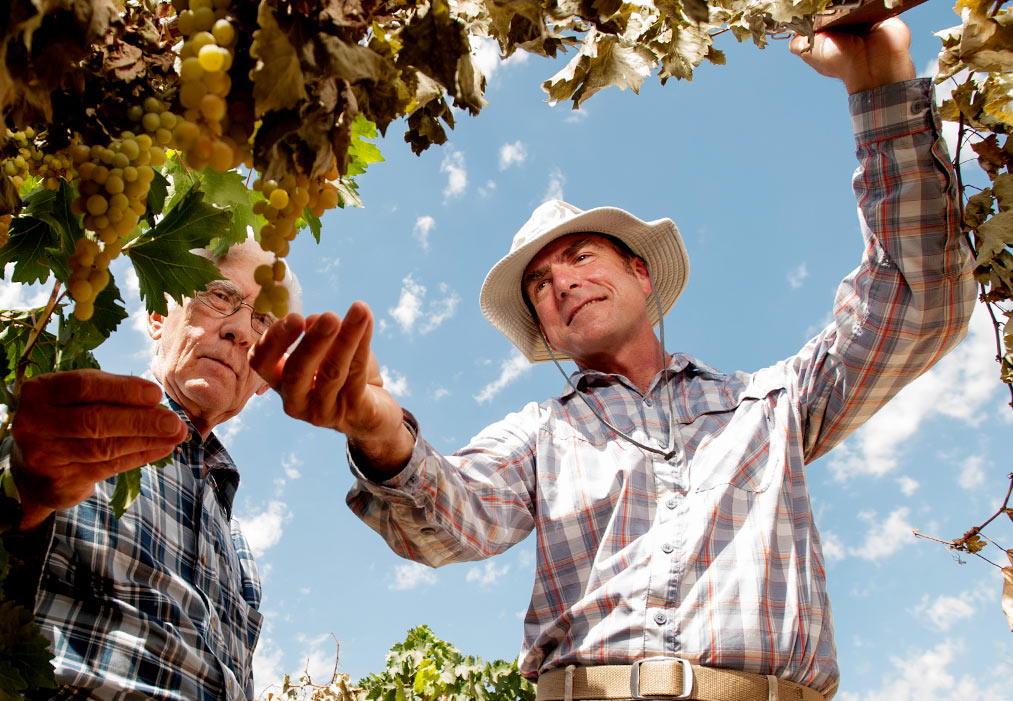 When you realize you don't have all the answers, who do you turn to?
Cooperative Extension specialist Matthew Fidelibus faced this question soon after joining the UC Davis Department of Viticulture and Enology in 2002.
"I had recently completed my Ph.D. and felt prepared to conduct an applied research program," says Fidelibus. "I discovered that I had a lot to learn about grape growing and how to effectively share information with growers."
In Fidelibus' case, he didn't have to look far for help.
"Between my department and our long-standing relationship with UC Cooperative Extension, I had access to a host of international experts in grape growing and farm advisers, which helped tremendously," explains Fidelibus.
Stationed at the UC Kearney Agricultural Research and Extension Center in Fresno County, Fidelibus specializes in raisin, table and wine grapes. Research from his lab has helped growers improve the color of red- and black-fruited table grapes, and refine growing practices to optimize raisin quality and yield. His lab is also active in identifying wine grape varieties and clones for warm climate regions.
His predecessor, the late L. Peter "Pete" Christensen, served as mentor and friend to Fidelibus as he grew into his position. "Pete had a knack for unobtrusively guiding me in the right direction," says Fidelibus. "Over time I've developed my own research and extension style, but I continue to look to his work as a standard for relevance and quality."
Now Fidelibus is the one that stakeholders in California's wine industry turn to for knowledge and advice. He aims to make his work, and that of his UC colleagues, visible, accessible and responsive to growers' needs.
"When someone tells me they've learned something from me that will help them solve a problem in their vineyard, it makes my day."
Photo: Cooperative Extension specialist Matthew Fidelibus (right) talks with grower Ron Brase about his grapes in Fresno, California. Brase has 40 acres of Selma Pete grapes that will become raisins. Fidelibus is researching vines that have grafted root stock.